Utah QMP's and cannabis experts in Lehi and St. George
The Utah Medical Cannabis Program has made it easier to renew.
All renewing patients now qualify for 12 month Renewals.
No charge for non qualifying visits for new patients.
Returning NMC Patients that renew an ACTIVE CARD automatically get our OG Discount!
Vets, industry warriors, and native americans get a discount – please let us know when you reserve!
and receive an email with everything you need to know,
OR follow these easy steps to be ready for your med card. New patients receive $225 in BOGO's via delivery OR in-store (restrictions apply, see our blog for details).
Welcome to NMC Utah: A Medicinal Cannabis Clinic
A Personalized Patient Experience.
Affordable Access and Education.
Real Symptom Relief.
Expected Costs of Utah Medical Card with NMC Utah
Returning NMC Utah patients can expect to pay LESS than $200 per year – all in.  
New patients can MORE THAN offset their initial office visit charge with new patient discounts on product at participating pharmacies.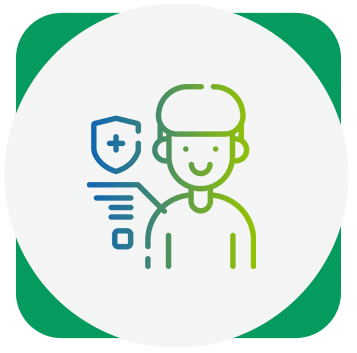 A Personalized Patient Experience
We built our business getting to know our patients. New patient appointments are never rushed – we budget 30 minutes for YOU so we can discuss cannabinoid medicine and your goals for symptom relief.
Compare that and our reviews above.
Experience and Expertise
Our background as growers,  medicine makers, and cannabis educators give us a unique understanding of what our patients want and need. We want you to be educated and empowered to make good choices from day one.
Low Renewal Cost
We certify you for as long as the law allows to save you money and time. Low appointment cost is a part of our committment to access and symptom relief. We do our best to find the best deals in Utah to save you money, including $225 in product discounts when you qualify.
Renewing Your Utah Med Card
We make renewing your card easy with our video telehealth visits and text reminders. All renewing patients have the option to renew for six months or a year.
Renewal Cost about $185 a year with NMC Utah in 2023
We are celebrating the success of Utah medical cannabis and EVS system improvements in 2023; reduced costs, improved quality, delivery (see our blog), and patient discounts, all of which add up to an improved patient experience.
Pay your state renewal fee
AFTER any appointment, please log back into the EVS, and click the +new button on left of the screen after clicking Tracking Inbox, and your name as in the previous step. Now click the blue Click here to Pay button to enter credit card or payment information. If you don't get a receipt BEFORE your card expires, please call us when you have internet access and can log into the EVS and so that we can upload your certification. If your card expires, please expect a delay in reinstatment; about a week.
How do I renew my card and how do I know when I need to do something to keep my card active
You'll also receive an email from the State of Utah's medical cannabis department when it is time to begin the renewal process. Simply book online with your QMP and you will receive a text message the day of your appointment with the link to connect with your provider. As long as your card is in 'awaiting certification' there are no steps for you to complete on the states side. If your card has expired you will need to log into the EVS and get into 'awaiting certification'. Having issues? No problem, give us a call and we can help walk you through the process.
Renewing Your Card from Another QMP
If you have a valid card from another provider but would like to renew it with NMC Utah? Why wouldn't you take advantage of our cost effective renewal pricing and personalized care?!? Just complete our intake form above at STEP 1 and be sure you are 'awaiting certification' per the renewal section, then book.
Renewal appointments are just $125 for a 6 month renewal or $185 for a year renewal.
If you are a vet or native american, let us know – you get a discount. Just sayin'.
Oops, card expired with another clinic? No problemo. Same prices as above will apply.
What do I need to bring to my appointment?
Driver's license or state or federal issued photo ID.  Out of state identification is fine, as long as it is valid. You can also use a valid passport.
For people qualifying with PTSD. The state requires a letter from your therapist stating that you are their patient and that you experience symptoms or have diagnosis of PTSD. Please upload a copy of this letter along with your ID while completing your intake form. 
Ensure all links for intake form and application links in your appointment confirmation email are completed 24 hours prior to your appointment. Please note: All patients must be 'awaiting certification' in the Utah EVS prior to their appointment.
Cash or Credit/Debit Card or Health Saving Account required at the time of your appointment. Sorry, no insurance or Medicaid accepted at this time.
Utah Medical Cannabis Cards are printed or can be downloaded directly from your patient profile on the Utah EVS (Electronic Verification System), at the conclusion of your visit.
We will reach out with regular newletter updates so you never have to guess what comes next to keep your card active.
Utah Medical Card Certification
Non-qualifying patients are not charged.
Welcome to Our Blog!
Check here frequently for cannabis science, patient tales, industry info, and steep discounts on cool stuff!
What is Medical Cannabis in Utah? Medical cannabis in Utah is a form of medical treatment that uses marijuana to treat certain medical conditions. It has been approved by the state legislature and is available through licensed dispensaries. The use of medical cannabis...